About Our Office
We are conveniently located on the corner of Jupiter Rd and Campbell Rd in the Campbell Park Shopping Center at 3443 W Campbell Rd, Ste 650 Garland, TX 75044. So if you are in the Garland TX, Richardson TX, Dallas TX, Plano TX, Murphy TX, Sachse TX, Wylie TX or surrounding areas we are here to help you with your family's restorative or cosmetic dental needs.
We offer:
Gentle & friendly team with a multi-award winning dentist
Emergencies Seen Promptly
Services for patients of all ages
Se Habla Español!
If you are new patient you can click here and see our new patient specials.
You can click here to get more information on our services or contact us if you have any questions or to schedule and appointment.
---
About Dr. Phuong Ngo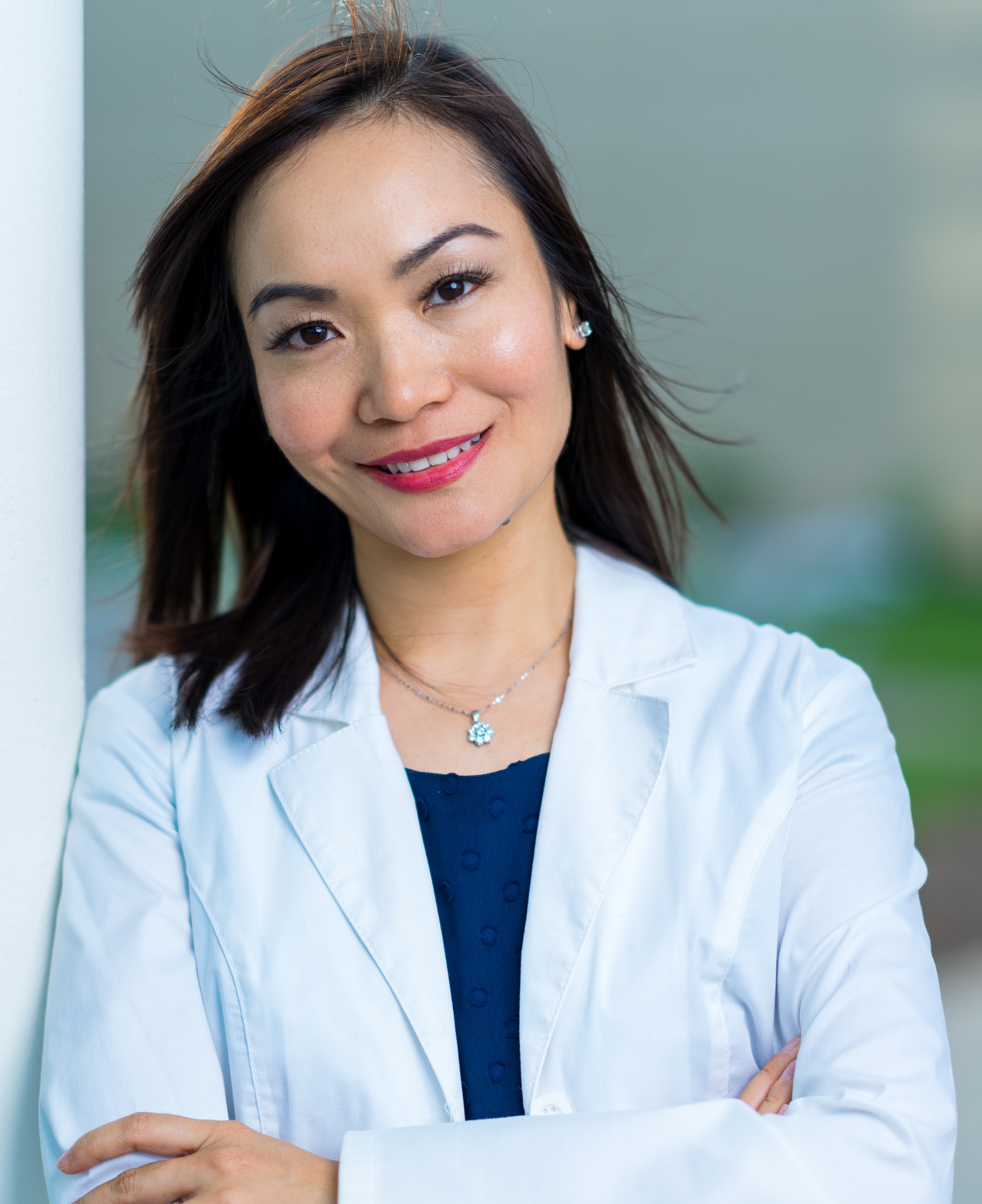 Dr. Ngo (pronounced Dr. No) skillfully completed her Summa Cum Laude Bachelor and Master's degree in Computer Science from the University of Texas at Dallas in 2003. At this time she decided computers weren't as cool as helping and being around people so she went BACK to school (glutton for success) to complete her DDS. Dr. Ngo graduated near the top of her class from the University of Texas at Houston in 2009 in the field of dentistry with a vision.
Dr. Ngo's vision led to her to keeping up with the ongoing changes in the field of dentistry and loves to bring the latest technology and well-researched techniques to her patients. Dr. Ngo spends well over the "normal" amount of continuing education hours to keep learning new, proficient techniques, and fine skill. Mostly importantly using up-to-date equipment and instrumentation to perfect great hand skill. Read our many reviews specifically regarding Dr. Ngo's fine hand skill and inept compassion for the patients.
Some of her professional development interests include: oral surgery, dental implants, orthodontics, cosmetic dentistry, endodontics, and periodontics.
Dr. Ngo is a member of the American Dental Association, The Academy of General Dentistry, The American Orthodontic Society, The Texas Dental Association, The Dallas Asian Dental Association, and The Dallas County Dental Society. She also donates her professional services to 'Give Kids a Smile' and 'Texas Mission of Mercy' or TMOM.
Dr. Ngo believes family is very important and has many personal interests such as spending time with her family, which includes her husband, David and their five kids—Sophie, Chloe, Davin, Zoey, and Jolie. She also loves to swim, cook (and eat), travel, and learn.
Dr. Ngo is a Doctor, ENgineer, and ArTIST and she was created to create beautiful smiles.
Come and meet her today!
Curious what her patients think of Dr. Ngo? Check out our testimonials tab at the top of the page!